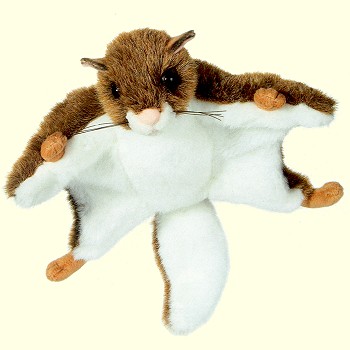 Stuffed Plush
Flying Squirrel
Luxurious soft lifelike plush flying squirrel. From the Fiesta Wild Animals Collection.
Magnetic front paws.
15 Inches Long
Nose to Tail
Fiesta Plush Flying Squirrel
FTA15058
$18.50
Valued for their glossy luxurious fur, minks are bushy tailed weasels that live in marshes and thickets near lakes and streams. Minks are rarely seen because they spend the day hidden in burrows or abandoned beaver lodges. At night they hunt for frogs, fish, crayfish, and other aquatic creatures, as well as large fare, such as muskrats and rabbits.